Gressan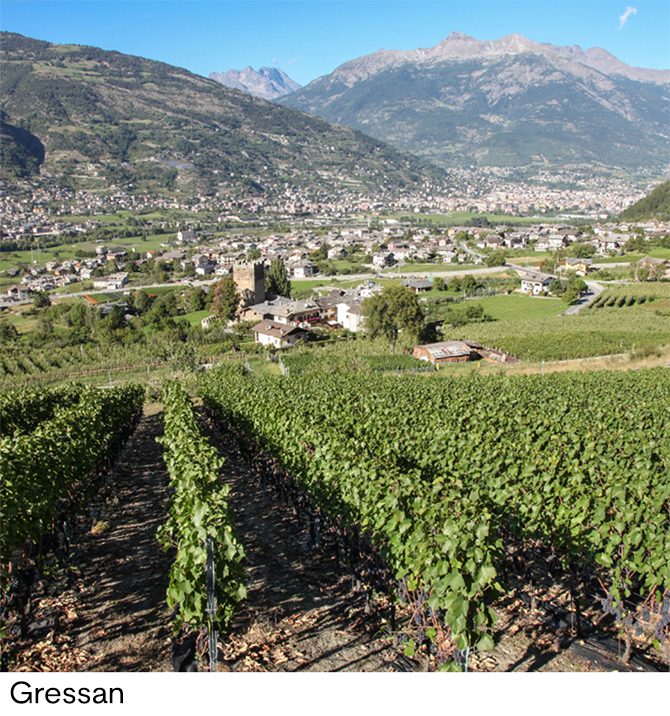 Gressan
As we continue to explore the surroundings of Aosta, the SR 20 road takes us to the municipality of Gressan, the home of the fruit to which the Fita di Pomme, or Apple Festival, is dedicated in October.
Apples are the most widely grown fruit in Valle d'Aosta, and in Gressan, apple orchards alternate with vineyards, creating incomparable landscapes.
Don't miss Maison Gargantua, an eco-demo-anthropological journey that summarises the "culture of the countryside" through a route inside the structure located next to the Côte de Gargantua regional nature reserve, and another outside that accompanies visitors along the paths of the Côte and the surrounding area, with two routes offering the chance to get to know the natural and cultural peculiarities of the municipal area, one 5 km and the other 10 km long.
The name Gargantua derives from the giant invented by Rabelais: legend has it that the elongated rock spur in the municipality, created by glacial deposits, with the Côte representing the giant's little finger.
Like Pollein, Gressan offers a large green area – Les Iles – where you can relax, cycle or jog along a 1 km flat, circular asphalted path protected by a fence.
Share: