Restaurants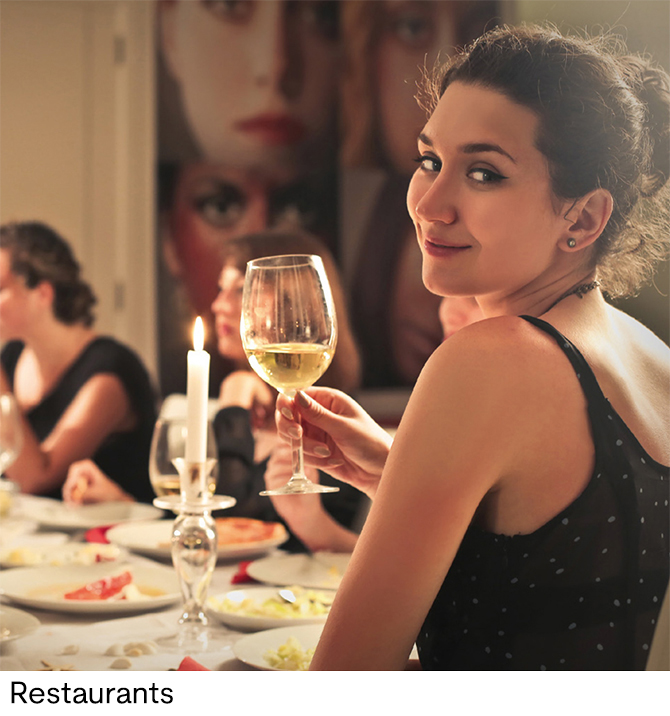 Restaurants
Tradition, innovation, ethnic cuisine, meat or fish, gourmet burgers: Aosta offers a wide range of culinary delights for your visit, whether you have just a day (go to Aosta in 1 day ) or a whole week (go to Aosta in 7 days) to spend here.
You can take an authentic culinary tour, starting out from the city's emblematic Arch of Augustus, and continuing along Via Sant'Anselmo and Via Porte Praetoriane (go to Aosta in 1 day ). In these two main streets of the pedestrian area leading up to Piazza Chanoux, you'll find a number of taverns, trattorias and restaurants serving typical cuisine, with a focus on tradition and featuring fresh, local produce.
Polenta with or without fontina cheese is a must, as well as crespelle alla valdostana, fondue, meat, game, beef, and indeed smoked trout, accompanied by mountain potatoes and seasonal vegetables. Local desserts are served in almost all the restaurants, with Cogne cream or Montblanc.
Some restaurants offer tasting menus, which provide an idea not only of the cuisine of the chef and the specific establishment, but also of the Aosta Valley's distinctive specialities, through a variety of typical flavours and traditions.
Great importance is placed on the wine list in the local eateries, with varieties mainly from the Aosta Valley DOC area that tell the story of the region and are a fine accompaniment to local dishes.
The restaurants are cosy and attractively furnished, and during the summer you can also enjoy alfresco dining in the delightful outdoor terraces, looking onto the pedestrian street or more private courtyards.
Further along, in the Piazza Chanoux area, you can treat yourself to an evening with an exotic touch, with some sushi or quality Chinese and Thai cuisine. This oriental gourmet experience will allow you to try new, original flavours, aromas and combinations.
Continuing along Via De Tillier and Via Aubert and then Via Croce di Città, you'll find a variety of traditional restaurants, pizzerias and pinserias serving the traditional, pizza-like Pinsa Romana, as well as vegan, vegetarian and ethnic restaurants to satisfy all palates and demands.
Above all, Via Croce di Città offers numerous opportunities to eat outdoors during the summer.
In and around Piazza della Cattedrale Giovanni XXIII (go to Aosta in 1 day), you'll find establishments that combine tradition with innovation, with large areas outside and authentic treasures concealed inside, such as the foundations of ancient buildings from the Roman era.
If you're looking for a quick meal, you can have lunch or dinner in the pedestrianised streets or those just off them, such as Via Festaz and Via Torino, which sell tasty sandwiches, gourmet hamburgers or hot-dogs, all made with quality Aosta Valley products. There is no shortage of vegetarian options, and many places offer children's menus and/or gluten-free options.
Share: