Wines, spirits and beers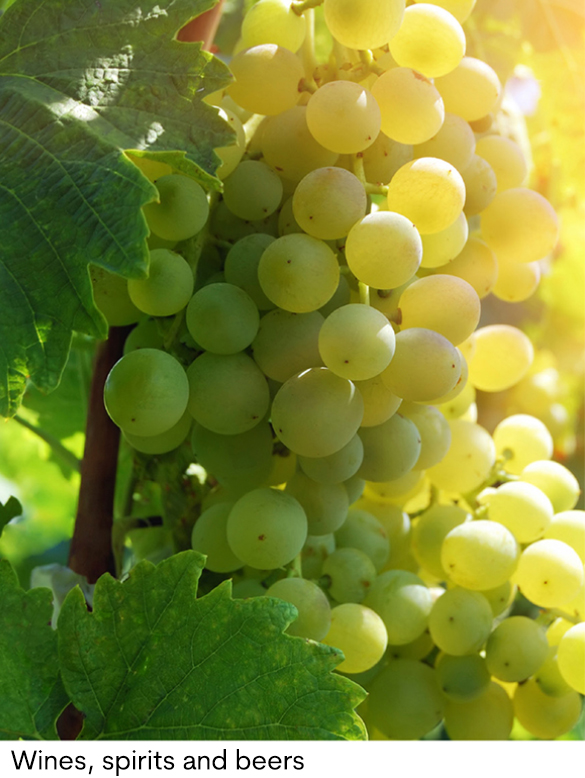 Wines, spirits and beers
DOC wine, craft beer: where and how to discover these outstanding products of the city of Aosta. Even right in the city centre, it's possible to visit a wine cellar or drink a beer right where it is produced.
Let's start with the wine, an expression of quality and of the local area, which over the years has been able to conquer international markets and win prizes in the most important international competitions. The local viticulture is often described as heroic, due to the slope of the land or the altitude.
Institut Agricole Régional
Institut Agricole Régional (I.A.R.) in Region La Rochère 1 (for information and bookings, preferably a few days in advance, call +39 0165 215821), which can be reached on foot from the town centre.
Viticulture in the Aosta Valley has been able to grow and improve over the years thanks to the I.A.R., not only because of the many students it has trained and who now run farms, but also for the invaluable research and experimental work it has carried out. In addition to the training aspect, the I.A.R. is an actual business operating in the wine, fruit and dairy sectors, with 4 hectares of vines and 17 wines produced from both native and international varieties, including Chardonnay, Nus Malvoisie, Müller Thurgau, Petite Arvine, Syrah, Gamay, Pinot Noir, Petit rouge, Vuillermin, Fumin and Cornalin. The modern wine cellar was opened in 2005 to replace the previous "cave experimentale" built in 1969 by Canon J. Vaudan for educational, training and wine orientation purposes to encourage the production of quality wines. The barrique cellar is a must-see
Local wines and craft beers can be enjoyed as an aperitif or as an accompaniment to a meal in the various wine bars and wine shops that have sprung up in recent years and offer an impressive selection of local products. All of them offer the chance to buy their specialties as well as enjoy a glass on the premises.
Share: