Saint-Christophe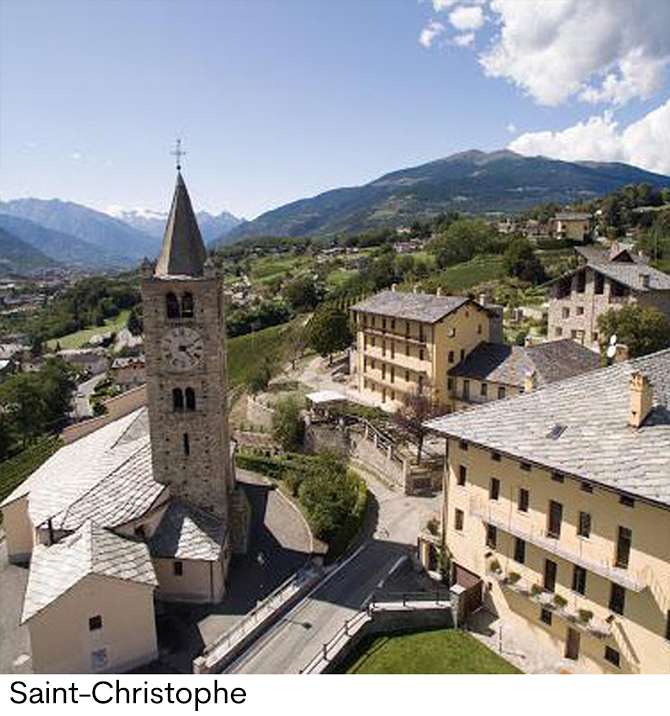 Saint-Christophe
In the municipality of Saint-Christophe, also home to the region's small Corrado Gex airport, there are numerous large areas dedicated to children, with the equipped playgrounds of Bret, Champapon, Lemeriaz and above all Croux, a large green area where children can have fun kicking a ball around or on the various play facilities.
There are many walking, horse-riding and mountain bike routes to enjoy, particularly those along the ru, the ancient irrigation channels of mediaeval origin used to irrigate the fields, such as the ru Pompillard. Starting out from Veynes, you can reach the municipality of Roisan.
Supermarkets and major single-brand stores are located along the SR 26 road.
Share: