Thermal baths Pré-Saint-Didier and Saint-Vincent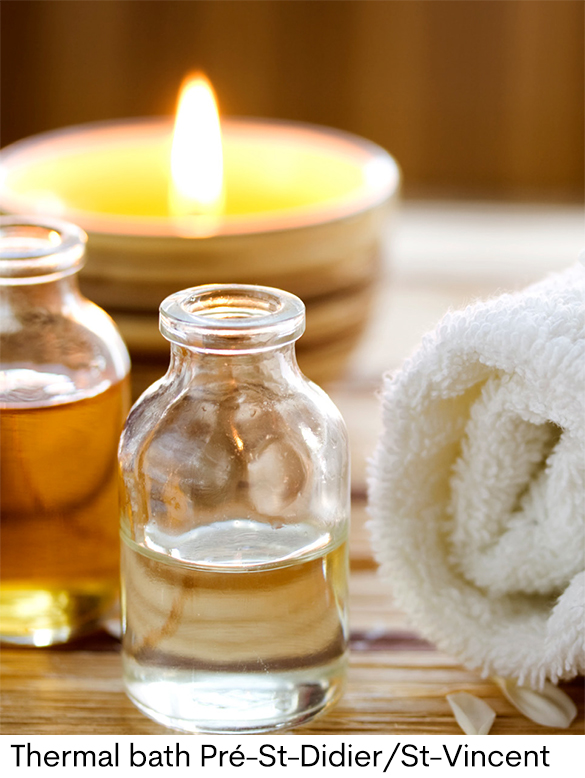 Thermal baths Pré-Saint-Didier and Saint-Vincent
The thermal baths, just what the body and mind deserve
Forget the stresses of everyday life, regenerate in places of yesteryear, immerse yourself in the soft warmth of the waters, let yourself be lulled by gentle whirlpools for a total remise en forme and for proper prevention.
At the Pré-Saint-Didier Thermal Spa, at the foot of Mont Blanc, the hot waters today flow from the heart of the mountain, just as they did 1,000 years ago.
All you have to do is relax, let yourself be pampered and enjoy a day of me-time.
The development of tourism in Saint-Vincent, at the heart of the region, is linked to the discovery, in 1770, by a naturalist abbot, of the Fons Salutis, a spring of water whose therapeutic virtues made it famous and much appreciated. In addition to its curative properties, the Thermal Baths of Saint-Vincent are able to relax and take care of both mind and body.
Share: