Rafting/climbing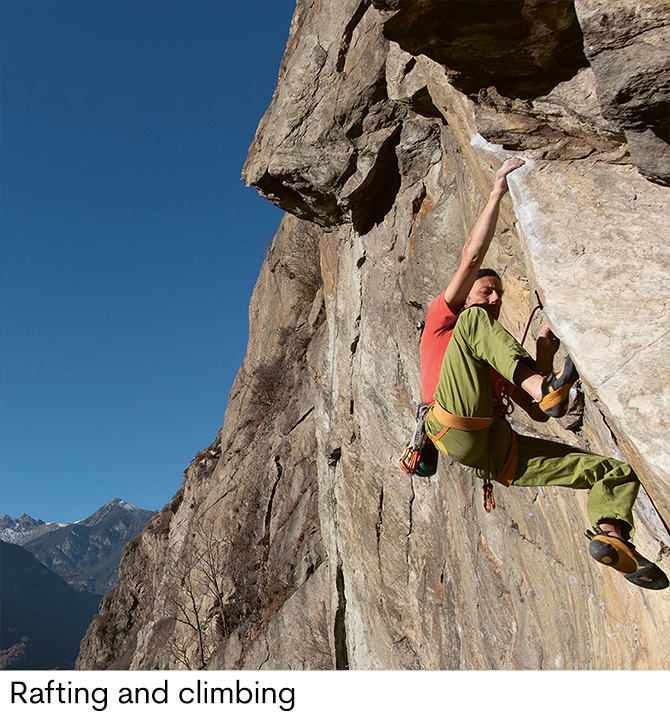 Rafting/climbing
On the rock face or amid the waves, emotions are guaranteed. If you love nature, sport and adventure, here you can go rafting, canyoning and kayaking, with the Dora Baltea and some of the torrents that feed it offering unforgettable moments.
Fun, exciting, suitable for everyone, and in which everyone has to play their part: a dinghy trip down the Dora Baltea is an experience you will remember for a long time.
But if you want to fight the splashing of the cold waters of the Dora, then riverboarding, kayaking and canyoning are for you. Please note: the recommended period is May/September. There are many stretches of water to explore: starting from Pré-Saint-Didier, passing through Morgex, La Salle, Avise, Villeneuve, Aymavilles, Chatillon and Arnad.
The birthplace of mountaineering
"The higher you climb, the further you see, and the longer you dream". This was the conviction of Walter Bonatti, the King of the Alps.
Climb high, see far and dream big: where better than the Aosta Valley, with the highest peaks in Europe?
There are numerous rock-climbing walls and vie ferrate routes in many municipalities in the region.
Entire pages have been written about mountaineering endeavours, and without doubt the first was set in the Aosta Valley. Mountaineering's official date of birth is traditionally 8th August 1786, the day the first ascent of Mont Blanc took place. And Courmayeur, at the foot of the Roof of Europe, is home to the oldest association of mountain guides in Italy. 
To enjoy the mountains in complete safety, rely on the professional mountain and hiking guides  of the Aosta Valley.
Share: